Project Management Office for Microsoft Teams
Project Management Office for Microsoft Teams
​​​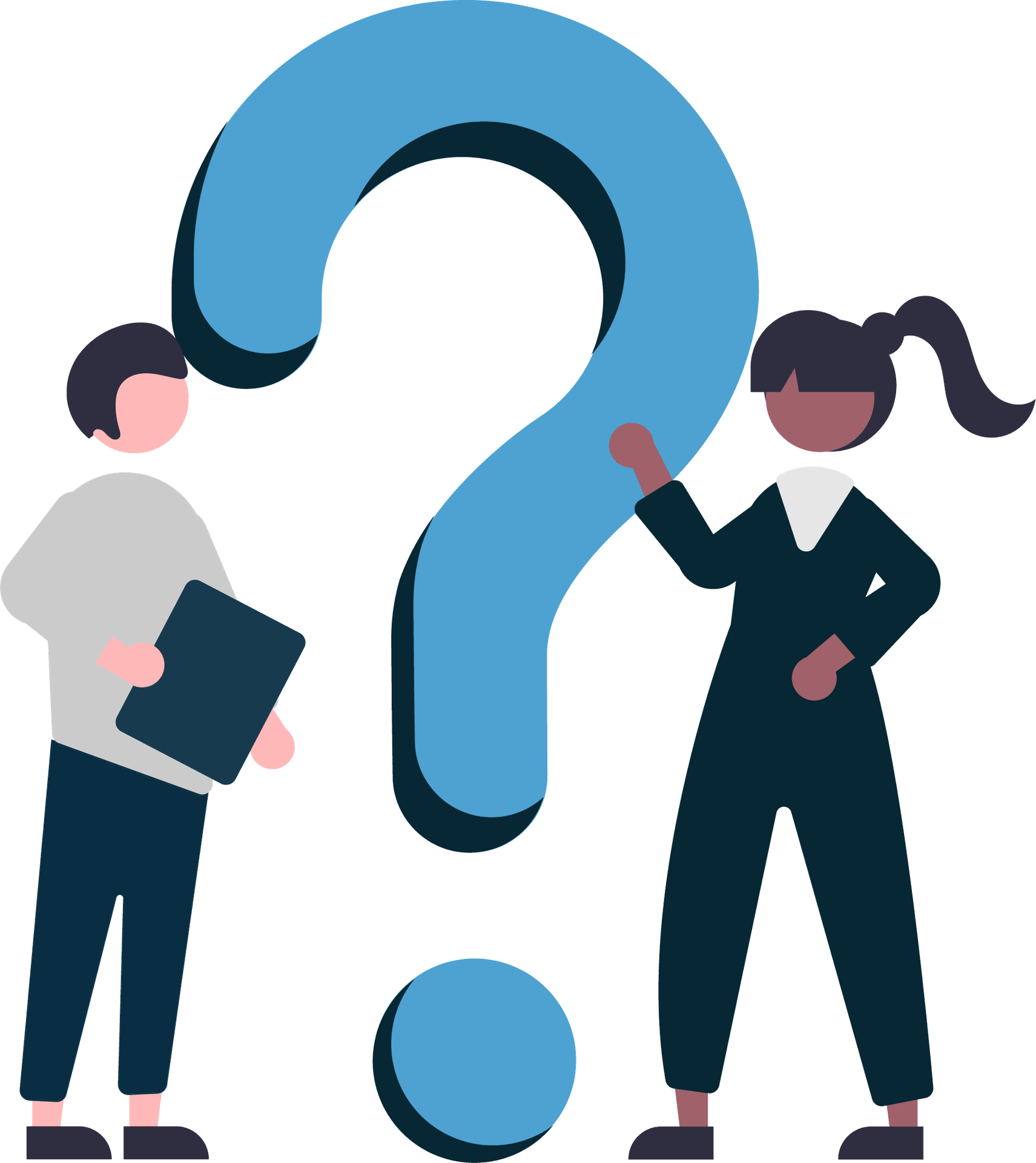 PMO4Teams is a Microsoft Teams app that allows you to set up a project management office in your Teams environment .
PMO4Teams acts as your Project Operations Center, providing your project managers and their teams with all the necessary tools needed to manage their projects efficiently and in a coordinated manner.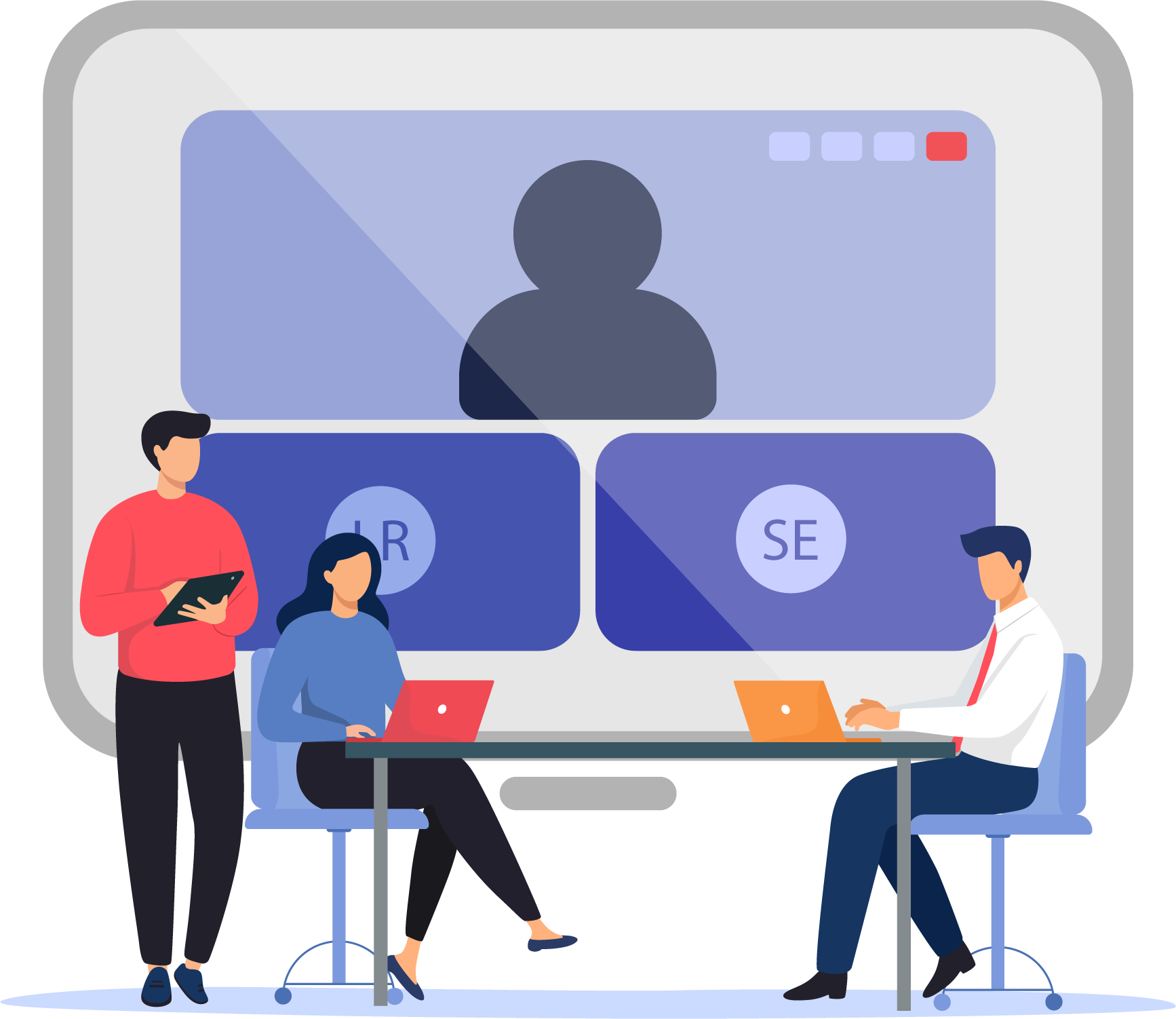 "Every project team needs its own and secure space in which to plan and control its project."
Create a fully equipped project room with all the standard MS Teams functions you are familiar with,
plus:
Project plan based on a resource-filled project plan template

Project calendar with scheduled meeting dates and milestones

Project website for communication with project stakeholders

Project dashboard with performance indicators and custom reports
"A core part of every project is the project plan. All assumptions, objectives and planned values are structured and recorded in it."
With PMO4Teams, we make it easier for you to create and edit project plans in Project for the Web, for example with regard to the allocation of resources.
In addition, we have added important functions that allow you to record, track and evaluate changes, issues, risks and budgets through an additional solution layer in Project for the Web.
Project Plans
"A project without meetings? Unthinkable!"
We consider meetings to be an integral part of any project, and as such, they should be recorded as tasks in the project plan. In this way, they are scheduled, the participants are defined as resources and the time required is documented.
These meeting tasks are transferred to the project calendar when a new project is started and are visible to all project members in Teams and Outlook from the outset.



"The communication with project stakeholders an decide over success or failure of the project."
With PMO4Teams, we provide you with a turnkey project website for each project . In addition, each project website is automatically connected to a hubsite of your choice, where the posts from all projects are published.
"Being able to provide current and accurate information about your projects at any given time, without having to scramble is incredibly reassuring".


A central prerequisite for successful projects is the availability of relevant and up-to-date information on the status of the project in the form of comparative data and various key performance indicators (KPIs), which we need to evaluate the progress of the project.

This is the only way to ensure that the right measures are taken and implemented to "ensure the achievement of all project goals" (DIN 69901).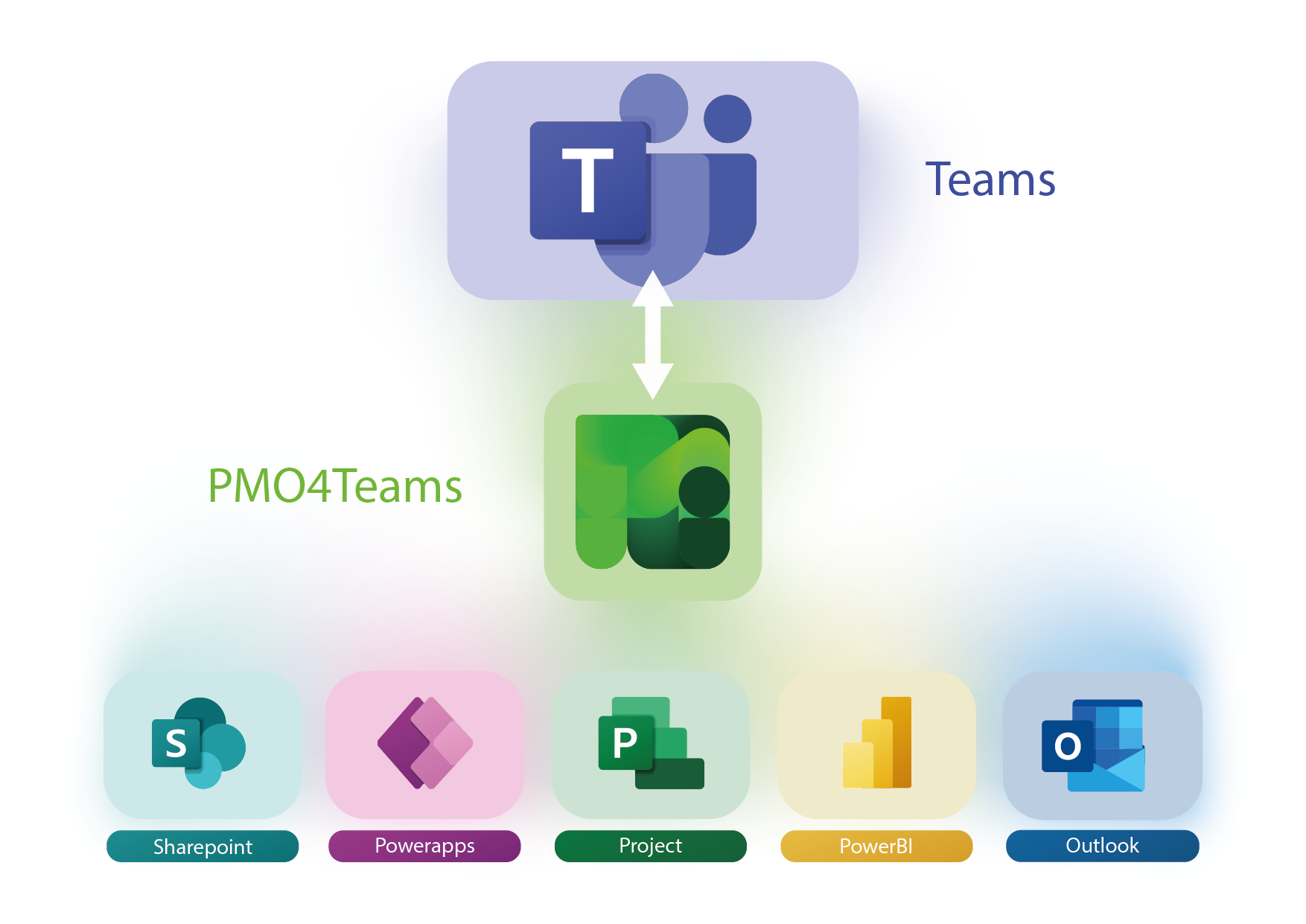 Why Microsoft Teams?
Microsoft Teams is the ideal environment for your project management office.
Together with other Microsoft applications such as Project for the Web, PowerApps, PowerBI, SharePoint, and other Office applications, all the building blocks for a comprehensive project organization environment are already available.
​PMO4Teams assembles the various building blocks into a turnkey project management office that allows you to get started right away.
Ihr dynamisches Snippet wird hier angezeigt ... Diese Meldung wird angezeigt, weil Sie weder einen Filter noch eine Vorlage zur Verwendung bereitgestellt haben